The Post Home & Body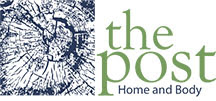 Average Vendor Rating
Bringing the home and body back to the basics and their best!
The Post Home and Body was born out of the want and need to get back to the basics. Our homes and bodies are so full of items that are not needed. It is time to get back to the basics and the best. The Post Home and Body provides you with quality products that you do not need to worry about. Apply them to your household items and your body with a peace of mind that they will only improve and not hurt the things that are most important to you.
Tired of companies that when you look at their label you cannot read half of the ingredients? We are not one of those companies! Everything is natural and easy to pronounce (insert big sigh of relief here). If you have questions about all the good stuff we put in our products fell free to ask, we are not hiding anything!
Creating natural and simple products for the home and body.
Showing 13–20 of 20 results