Spoonably Sweet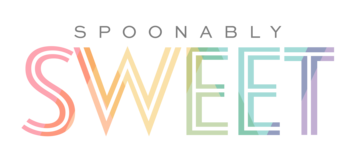 Average Vendor Rating
NO OVEN REQUIRED...
Spoonably Sweet is not your average cookie dough!  You can store it on your pantry shelf and it's perfect on a spoon for a quick treat!    It is also can be used in recipes, or as a topping on a decadent bagel...be sure to check out our Creative Uses page for more ideas!
Our cookie doughs are oat flour based, and some have baking chips in them like white chocolate, milk chocolate, etc. We offer something for every cookie dough lover!
Coconut oil is the base of our recipe, and makes it healthy and delicious...but it can make it harder in cooler temps.  If your cookie dough gets hard, just pop in the microwave for a few seconds or put somewhere warm for a few minutes.  It's worth it!!
Spoonably Sweet is committed to giving back to the community and each month I choose a new charity to donate a percentage of profits to.  I'm always open to suggestions!
Creating new recipes and making a mess in my kitchen is a way of life for me.  I rarely use a cookbook, and tend to wing it when it's time to make something.  And, like all good things, that's how Spoonably Sweet was born!
I was trying to find something that taste like cookie butter but was healthy...and in my fumbling around, I made a cookie dough that was really good. After a few batches of trial and error, I realized, hmm, I think I have something that other people might like too!
So, I hope you love it as much as I do!
Sheri
https://spoonablysweet.com/
Showing all 3 results