Welcome to chic chic!
Allow us to introduce ourselves… we are Jess & Meg, better known together as "The Soup Chic"… that's pronounced \ˈchik\ yah know 🙂 We are food enthusiast and Farmer's Market regulars. Chic Chic Marketplace is our way of connecting local vendors, like ourselves, with the community though a convenient online market! Sounds awesome right? Great! Let's get started! Click here to learn the ropes!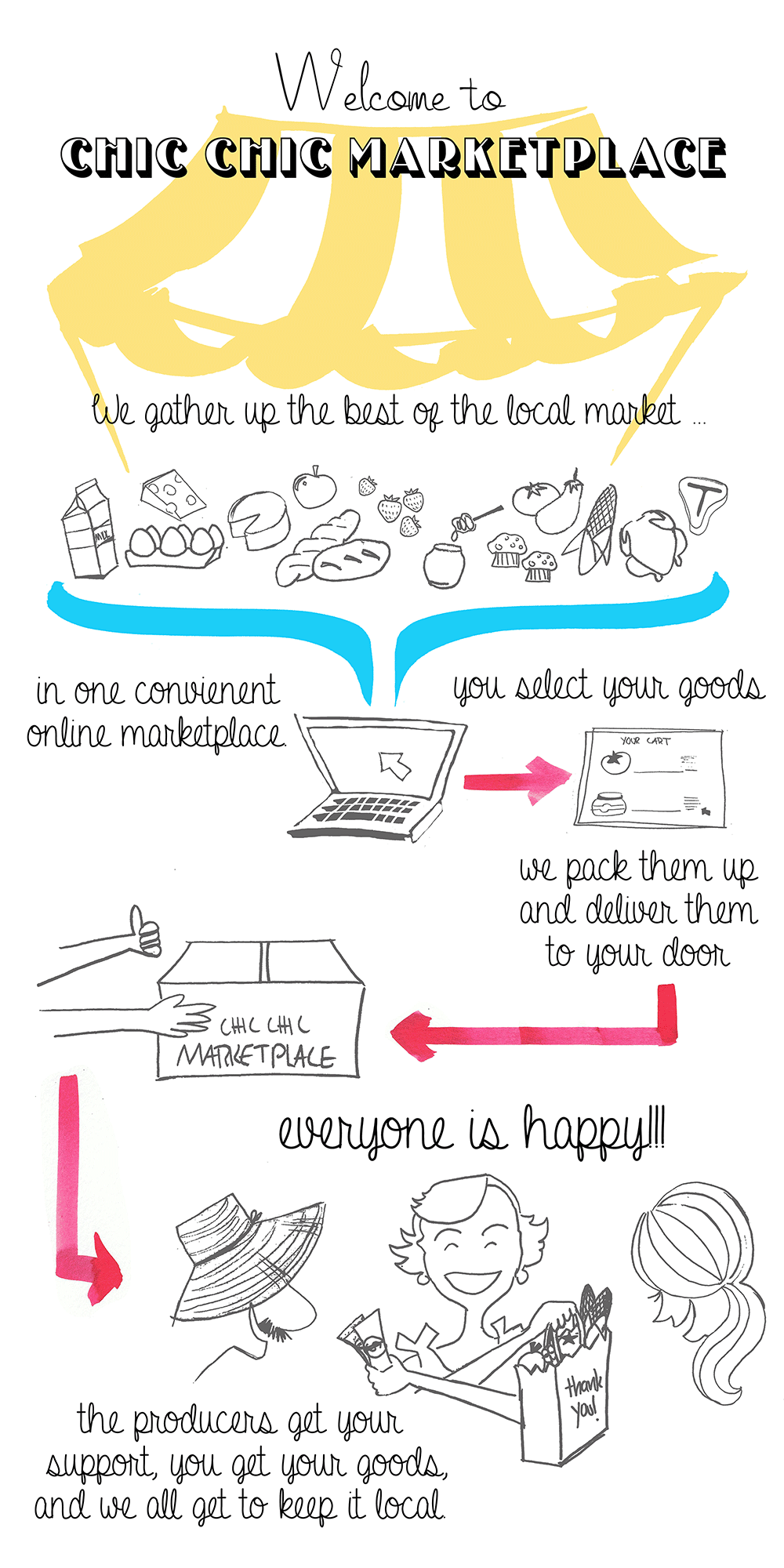 Exciting isn't it?! We think so 🙂
You can check your address in our current delivery area here. If you didn't make the cut, no worries, we are expanding soon and you can arrange to pick up at our convenient Kingston location in the meantime.
Happy shopping! xoxo – Jess & Meg