Hey fellow procrastinators, mean-wellers and overthinkers. It's getting to that time of year again… I mean you still have loads, just oodles of time left though…. when you might be starting to feel the familiar sting of panic creeping in. The time to act is now. Let's get this over with shall we? We shall!
I will make this easy. What does everyone, every single living person on your gift list want and need? To eat, to breath, to sleep? Well, sleeping and breathing are pretty much free…for now… so eating it is! The answer to all your problems is so simple you see, feed the people and they will love it! Grandma loves it! Junior loves it! Sissy McSisterpants loves it! Doggie Watcherneighborguy loves it! Whuts Hisface… he's really into it. You can't lose.
Now let me tell you how to get this thing done. Ready? Click here ———-> BAM <———– ha! Yeah it's that simple! Or… or.. or… or, wait, you can also stop on by the shop (conveniently located at 970 Wyoming Ave. in Forty Fort) and grab some adorable pre wrapped gifts all under $25… I know!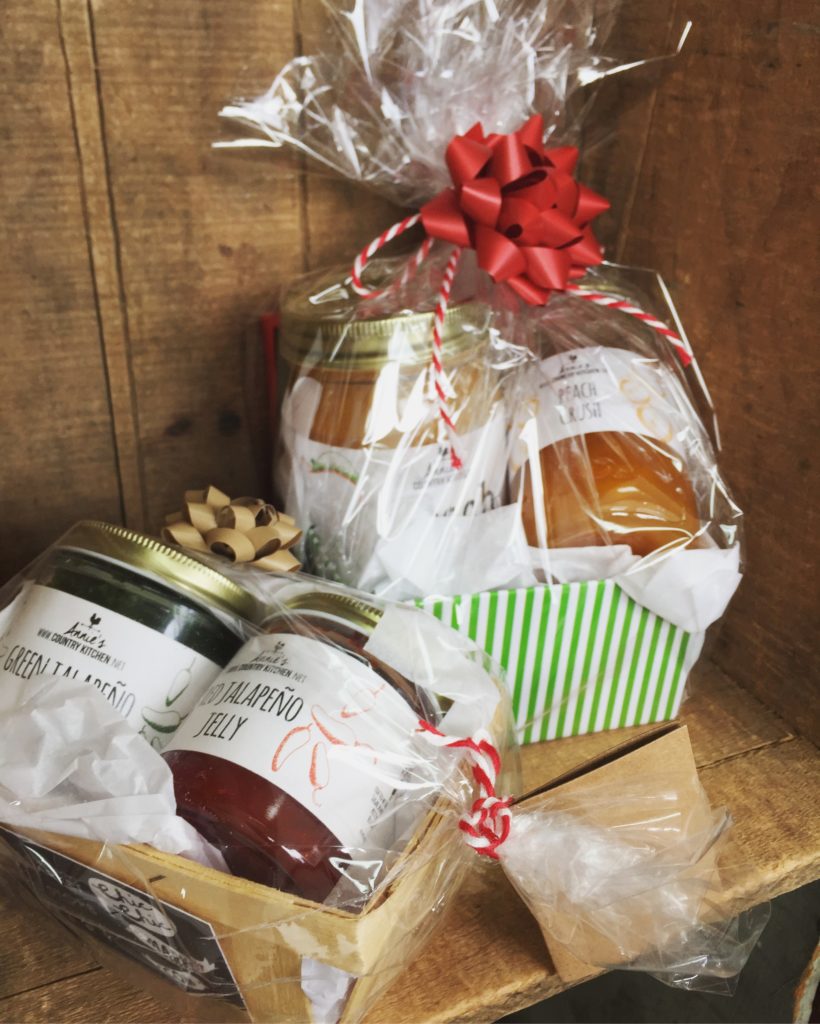 We have jelly duos from Annie's Country Kitchen featuring Red and Green Jalapeno Jelly…. ummm hello hostess gift! only 10$ !!! Looking for something a little sweeter? Try our "You're A Peach" duet with Peach Cobbler Shortcuts and Peach Crush jelly. The possibilities go on… and we can whip one up custom on the spot… just for you! Heck we will do just about anything you ask us to… and we'll deliver em too… if you ask real sweet like 😉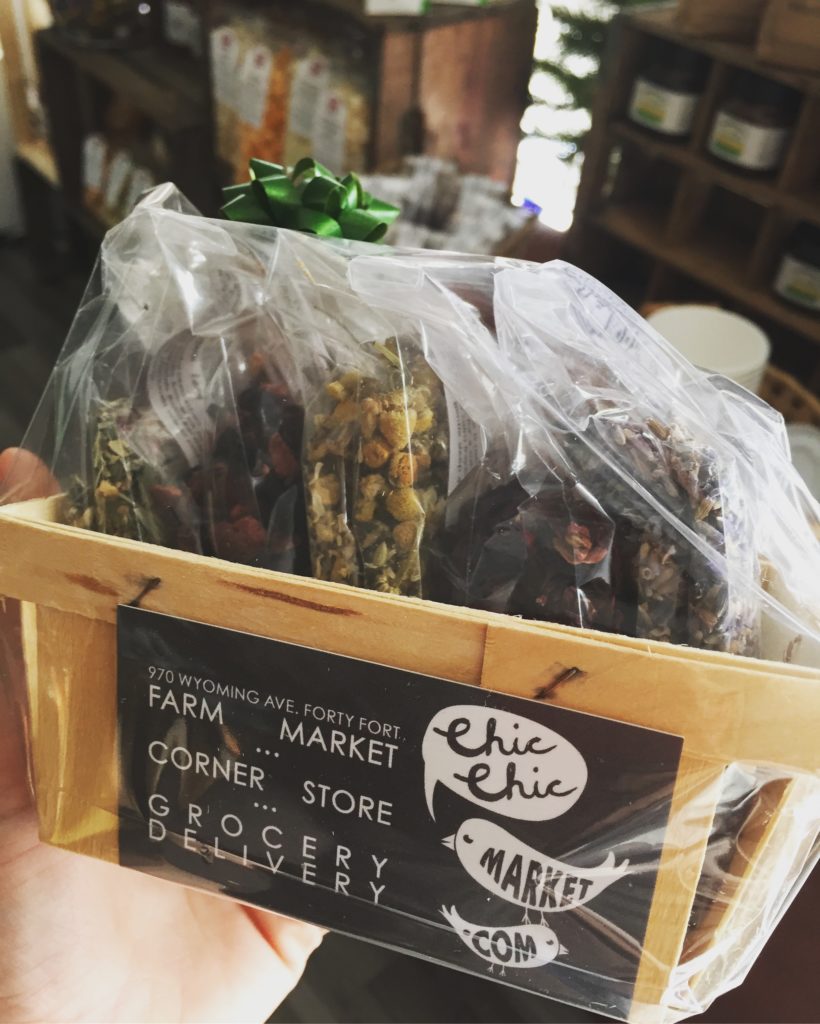 Want to talk stocking stuffers… we can talk stuffers! So many great gift ideas all under $10! We have bags of organic loose tea from House of Nutrition… really fancy pants stuff… starting at $1.75! Gourmet Popcorn from Pittston Popcorn …. caramel, kettle corn, candy apple, jalapeno cheddar, bacon cheddar… I could go on! … and don't forget the fudge! Beef sticks from No Bull Ranch for the carnivores stocking… stock up!
Want to impress the cook in your life? How about Fiery Sea Salt or Turmeric Plus from Gail's Cupboard! Try Mad Dog Farm's Garlic Sea Salt, Garlic Powder or Black Garlic products… sure to impress the snootiest of food snobs!
You guys… don't blow the stuffers! That's my favorite part… you're all like "man no more gifts to open… life is so unfair"… and then you see it… the stuffers! I didn't even get to all the amazing canned goods from Canned Classics, like my favorite… Zickles! Is it zucchini? Is it a pickle? Who cares…. it IS delicious! How about honey products from The Beekeeper's Daughter or Newkirk Honey? Creamed honey is the absolute fanciest honey you can buy… hands down. Our Raw Honey Fruit Tea is a real showstopper and don't even get me started on the gift baskets from Newkirk with honey body products, a beeswax candle and jar of honey. I want it… give it to me!
Now I know I'm supposed to be talking about edible gifts…. but… now that I've mentioned body products… let's talk The Post! The soaps are a must give gift for me…. everyone gets one! Who doesn't appreciate a nice bar of handmade soap huh… who? A monster that's who. Pfft.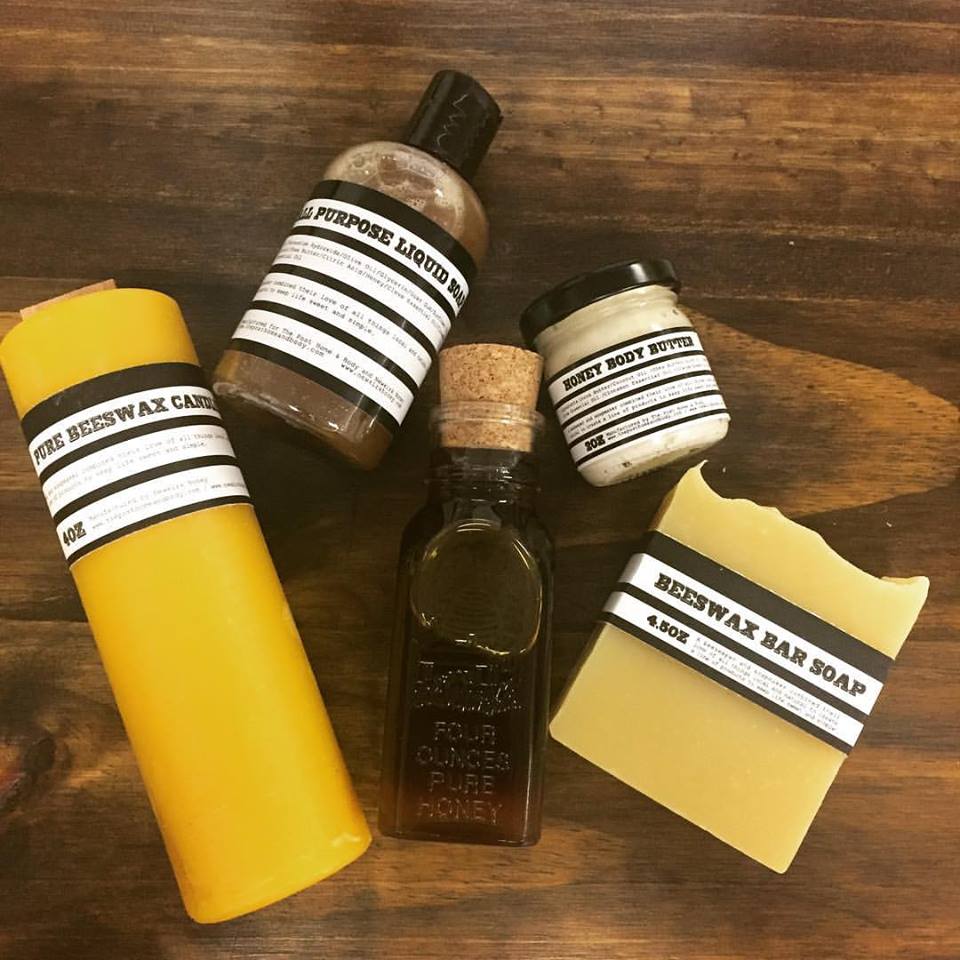 Well I sure hope I helped. I really tried to give you a good array of easy affordable gift ideas for just about any ole Tom, Dick er Tootsie on your list. If you don't like any of these ideas then why the heck are you reading my blog… get the heck out of here! Happy Holidays yah bums!
xo, The Soup Chic