You may have heard the news…. we finally have a storefront!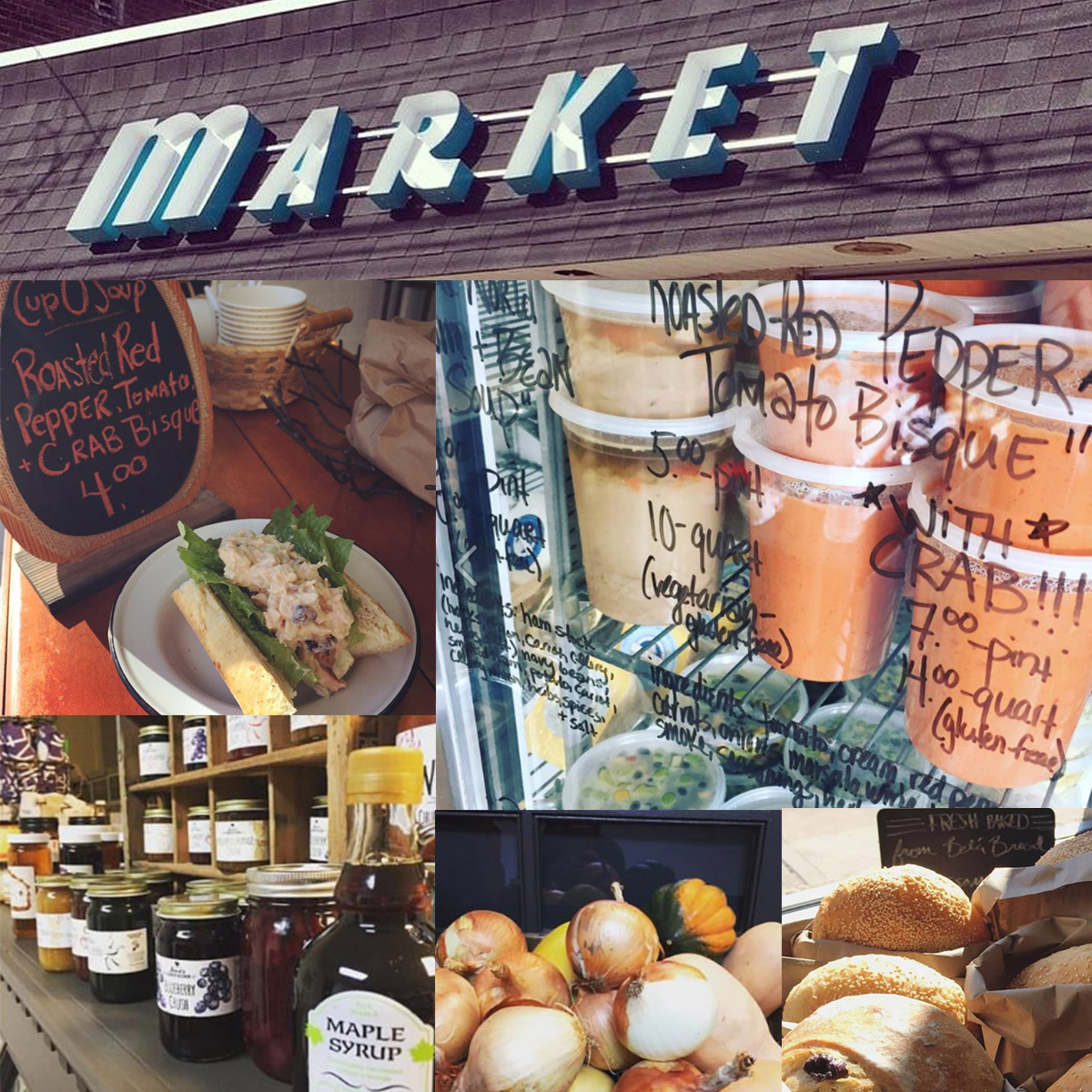 It's been a long and trying journey of red tape, delays and inspections, but we are finally here in our new home! 970 Wyoming Ave. in Forty Fort is the new home-base for our humble (and cute!) marketplace and a new and improved kitchen space for our gal and yours… The Soup Chic.
We are bigger, we are better, and we are ready to be your new favorite spot! Our hours are Tuesday thru Friday 10am – 6pm, Saturdays 10am – 2pm. Stop by for a unique variety of local goods, raw honey, local dairy and eggs, pasture raised meats, sustainably fished seafood, produce, fresh bread, and of course…. lovingly prepared soups, salads, and entrees! Those who fear change do not fret! We are still offering our weekly menu and marketplace goods online for order and delivery/pickup as usual 🙂
Some good news for those honest to goodness old fashioned folks, we are accepting CASH again! Along with checks, all kinds of cards, offers of dish washing and interesting trades for payment 🙂 You don't have to order ahead, just stop in to see what's cooking! We will do our best to keep the current in-house offerings posted on Instagram and Facebook (@chicchic.market / facebook.com/chicchicmarket) but don't hesitate! If you see us post something that wets your whistle give us a call at 570-606-9515 and we'll set it aside for you as we sell out rather fast! Please try not to ask us questions on social media though, we simply won't see them! We are too busy chasing our tails!
Our fancy dancy cash register may not be working, we may be struggling to keep the shelves stocked, our website may be in desperate need of updating, and we may be spending 12hrs a day on our feet trying to do 10 things at once (unsuccessfully)… but we are here and we are ready to do this thing!
Meg and I (Jess) have always been blown away by all your amazing support and kind words throughout the years that keep us going on 12hr work days, through sky high dirty dishes, and seeming endless piles of chicken salad. Really, WE HAVE THE BEST CUSTOMERS!!!!  That has never been more apparent than in recent days with so many familiar and happy faces popping through our door with words of praise, gifts in hand, offers to help clean, and even make goodies for our grand opening! I speak for both of us when I say that your support truly is what keeps us going and we can not thank you enough!!! We are humbled by how amazing you all are!
xoxo, Jess & Meg
p.s. Our Grand Opening is tomorrow 12-4pm…. see you all there!