I mean it… let's stop talking about it and do it… I'm calling myself and everyone around me OUT, right now. I saw you at Target getting "Market" Pantry eggs, I know amazon delivers to your house twice a week and I saw you pick up that value pack of chain restaurant gift certificates… and there is nothing wrong with that. BUT, I think we can do better. I get it, I really do, and I'm not giving up my weekly prime deliveries any time soon. What I am going to do is take a step in the right direction, say it with me "baby steps".
While I'm sure we all agree it's best, often it's just not convenient to buy local. I want to change that, but I need your help. Farmer's markets are seasonal and not always accessible, a CSA can be more of a commitment than we are ready for and hitting up local shops can be time consuming…. but we all love to shop online right? If you could give that same business to a local shop, a local farmer, a local soup-slinger with all the same convenience… would you? We aren't handing out guilt trips here, no one is getting a free cookie for being the best local, organic, free-range citizen…. although there might be a free cookie promotion somewhere down the line… we just want to do a little experiment. If, presented with the opportunity, the convenience and the FREE DELIVERY, will you choose to spend that same $50 locally?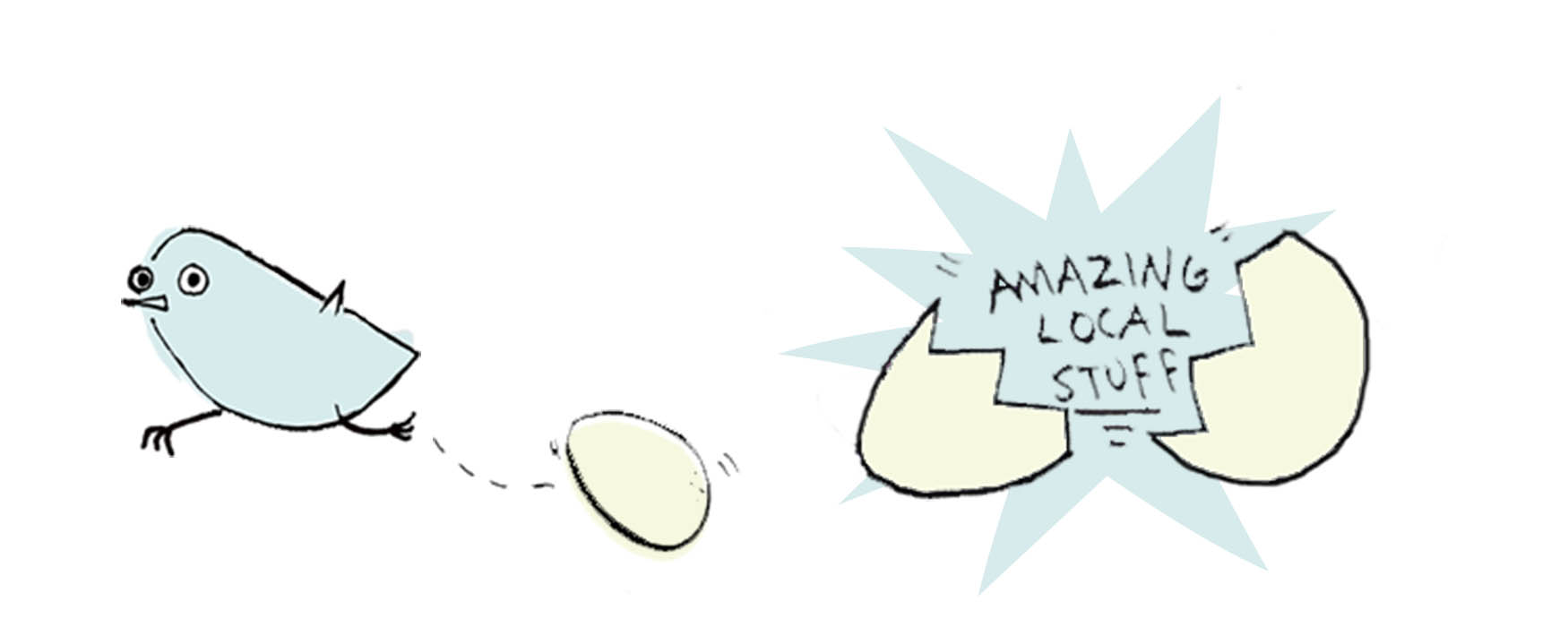 I think we can all do a little better, myself included. In fact some might say that this whole market is just a ruse to secure all these fine local products for myself… and well thats pretty spot-on. I love the abundance of amazing products we have here in NEPA. Guys, for a backwards lil coal community we have some great stuff! Farm fresh produce, artisanal products and diverse goods from forward thinking folks. If just fifty of us chose to spend $50 a week on local goods it would keep a whopping 130K circulating in own community annually. What an impact that could have!
If we want this to work we will have to take those baby steps. Right now we are able to offer delivery to the Kingston, Luzerne and Back Mountain areas. If we want this project to reach it's full potential of providing a steady convenient flow of year round local variety to our door steps, we will need the support of the community! Tell your neighbors, tell your friends, tell us what you think! Help us build a sustainable local system for the betterment of our community. If we all change our habits a little we can really change a lot. 
XOXO,
the Soup Chic